Clipper & Trimmer Combi-Packs
The Combi-Pack caters for all your equine clipping needs in one strong, specially designed case. The pack consists of either the Lark in Pink or Blue or the Kite clipper together with the Hummingbird trimmer.

Note: The case is also designed to accommodate the Skylark Trimmer for customers preferring to buy this trimmer and a clipper as separate items.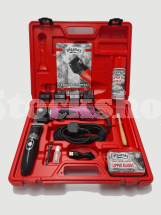 Stock Code: 72006P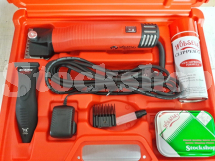 Stock Code: 50305